Hi everyone,
I hope that everyone has enjoyed this summer despite the amount of rain and unsettled weather. During the summertime, it is time for people to get out and enjoy each other either for coffee or other activities. Therefore there are not many workshops scheduled at ACAS in the summer.
However, the Health Promotion Workshops are going back to full force in the months coming from August to November!
In the upcoming weeks ahead we will be revisiting the topic of Aging. In the current environment, the LGBTQ+ community is really focused back on aging. The aging workshop presentation will include aging and its impact on individuals and quality of health, and how to sustain a solid relationship within both your community and your personal relationships.
In September we are going to have two workshops. One will be on the topic of will and estate management, specifically focused on the Asian Community. The other will be a macro workshop on Cognitive Change with Aging for people living with HIV.
Please look out for your workshop invitations from your support staff and I am really looking forward to reconnecting with all of you.
While you are waiting for the invitation, recently I have two articles from the Toronto Star that might interest you as they are quite relevant to our upcoming workshop topics. I would love to hear your feedback on these articles.
Best Regards,
Kenneth Poon
Health Promotion Worker
647 278 3835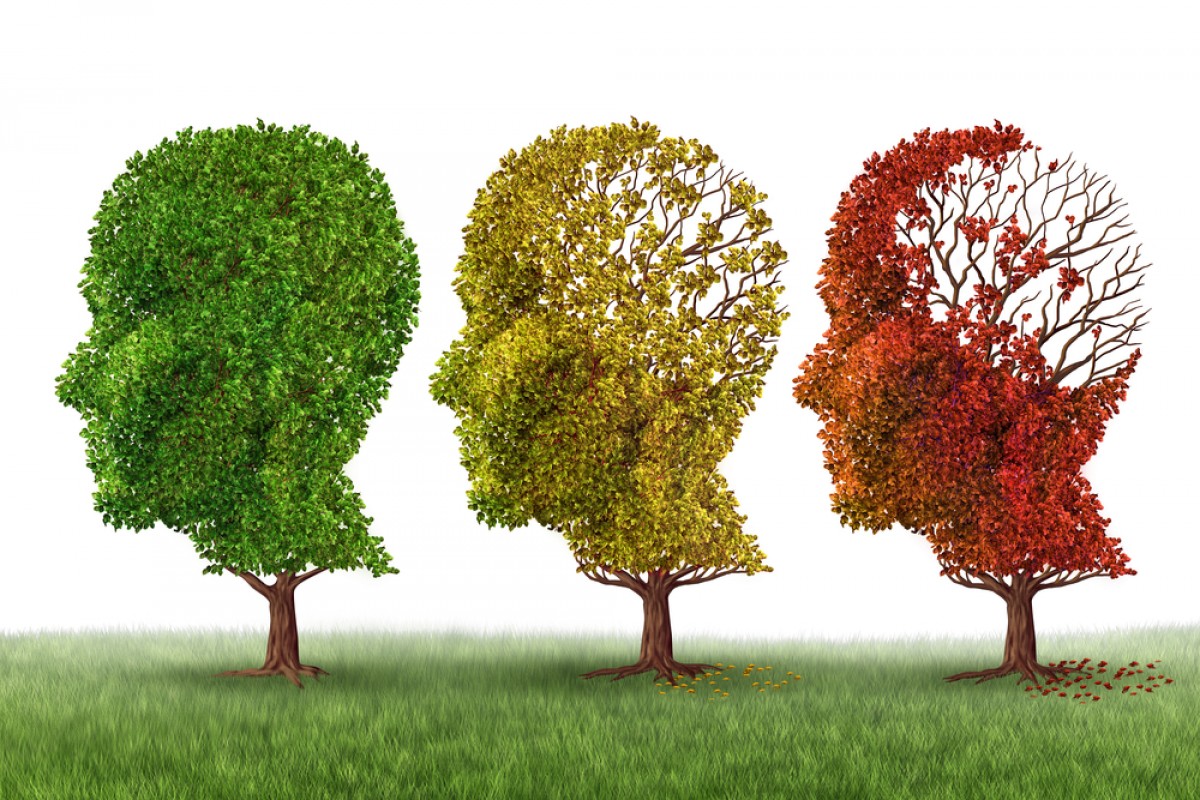 Ways to recognize, stave off Alzheimer's
Researchers say risks include not getting enough education early in life, high blood pressure
There are no proven ways to stave off Alzheimer's, but a new report raises the prospect that avoiding nine key risks starting in childhood just might delay or even prevent about a third of dementia cases around the world. How? It has to do with lifestyle factors that may make the brain more vulnerable to problems with memory and thinking as we get older.
They're such risks as not getting enough education early in life, high blood pressure and obesity in middle age, and being sedentary and socially isolated in the senior years.
Last week's report in British journal the Lancet is provocative — its authors acknowledge their estimate is theoretical.
A recent U.S. report was much more cautious, saying there are hints that lifestyle changes can help. Brain scans may change care for some people with memory loss Does it really take an expensive brain scan to diagnose Alzheimer's?
Not everybody needs one, but new research suggests PET scans may lead to treatment changes for a surprising number of patients whose memory problems are hard to pin down.
Researchers tracked nearly 4,000 people with unusual dementia symptoms or who have puzzling early-stage mild memory loss.
Preliminary results show that in about two-thirds of cases, PET results changed doctors' initial plans for medication, counselling or further testing.
New research suggests PET scans may lead to treatment changes for a surprising number of patients whose memory problems are hard to pin down
The key change: which patients needed drugs that temporarily ease Alzheimer's symptoms.
The data was reported last week at an international Alzheimer's meeting in London. Speech may be a clue to mental decline, study suggests A study suggests that changes to your speech may indicate you're developing thinking problems.
More pauses, filler words and other verbal changes might be an early sign of mental decline, which can lead to Alzheimer's disease.
Researchers had people describe a picture they were shown in taped sessions two years apart.
Those with early-stage mild cognitive impairment slid much faster on certain verbal skills than those who didn't develop thinking problems. It's more than the occasional "um" or trouble recalling names that plagues many people as they age.
If confirmed, the work at the University of Wisconsin in Madison suggests that speech analysis might be a way to help screen people for very early signs of mental decline.
Results were discussed last week at an Alzheimer's conference in London. For first time, over half of people with HIV taking AIDS drugs The United Nations says that for the first time in the AIDS epidemic, more than half of all people with HIV are on drugs to treat the virus.
AIDS deaths are also now close to half of what they were in 2005, according to the United Nations AIDS agency, although those figures are based on estimates and not actual counts from countries.
Experts applauded the progress, but questioned if the billions spent in the past two decades should have brought more impressive results.
The UN report was released last week in Paris where an AIDS meeting begins this weekend. "When you think about the money that's been spent on AIDS, it could have been better," said Sophie Harman, a senior lecturer in global health politics at Queen Mary University of London.
Girl's HIV infection seems under control without AIDS drugs
ByMARILYNN MARCHIONE, AP CHIEF MEDICAL WRITER
Jul 24, 2017
A South African girl born with the AIDS virus has kept her infection suppressed for more than eight years after stopping anti-HIV medicines — more evidence that early treatment can occasionally cause a long remission that, if it lasts, would be a form of cure.
Her case was revealed Monday at an AIDS conference in Paris, where researchers also gave encouraging results from tests of shots every month or two instead of daily pills to treat HIV.
"That's very promising" to help people stay on treatment, the U.S.'s top AIDS scientist, Dr. Anthony Fauci, said of the prospects for long-acting drugs.
Current treatments keep HIV under control but must be taken lifelong. Only one person is thought to be cured — the so-called Berlin patient, a man who had a bone marrow transplant in 2007 from a donor with natural resistance to HIV.
But transplants are risky and impractical to try to cure the millions already infected. So some researchers have been aiming for the next best thing — long-term remission, when the immune system can control HIV without drugs even if signs of the virus remain.
Aggressive treatment soon after infection might enable that in some cases, and the South African girl is the third child who achieved a long remission after that approach.
She was in a study sponsored by the agency Fauci heads, the National Institute of Allergy and Infectious Diseases, that previously found that early versus delayed treatment helped babies survive.
The girl, who researchers did not identify, started on HIV drugs when she was 2 months old and stopped 40 weeks later. Tests when she was 9 1/2 years old found signs of virus in a small number of immune system cells, but none capable of reproducing. The girl does not have a gene mutation that gives natural resistance to HIV infection, Fauci said, so her remission seems likely due to the early treatment.
The previous cases:
—A French teen who was born with HIV and is now around 20 has had her infection under control despite no HIV medicines since she was roughly 6 years old.
—A Mississippi baby born with HIV in 2010 suppressed her infection for 27 months after stopping treatment before it reappeared in her blood. She was able to get the virus under control again after treatment resumed.
At least a dozen adults also have had remissions lasting for years after stopping HIV medicines.
A study underway now is testing whether treating HIV-infected newborns within two days of birth can control the virus later after treatment stops. It started in 2014 in South America, Haiti, Africa and the United States, and some of the earliest participants might be able to try stopping treatment later this year.
Treatment might get easier if two large studies underway now confirm results reported Monday from a study testing a long-acting combo of two HIV drugs — Janssen's rilpivirine and ViiV Healthcare's cabotegravir.
Cabotegravir is experimental; rilpivirine is sold now as Edurant and used in combination with other drugs for treating certain types of HIV patients.
After initial treatment to get their virus under control, about 300 study participants were given either daily combination therapy pills or a shot every four or eight weeks of the long-acting drug duo to maintain control.
After nearly two years, 94 percent on eight-week shots, 87 percent on four-week shots and 84 percent on daily pills had their infections suppressed, with similar rates of side effects.
"The results were good regardless of whether people came monthly or every two months for their treatment. This has important policy implications," said Dr. Linda-Gail Bekker, deputy director of the Desmond Tutu HIV Centre at the University of Cape Town in South Africa, and a co-leader of the conference.
The study was sponsored by the drugmakers. Results were published in the British medical journal Lancet.
Two large studies aimed at winning approval to sell the treatment are testing the monthly shots. Janssen said in a statement that good results from eight-week shots warrant reconsidering the longer approach.
If it works, "this will have a huge impact on how we manage that very important group of people who are not able to access and take drugs on a day-to-day basis," such as those with mental health or drug abuse problems, said Dr. Steven Deeks, an AIDS specialist at the University of California, San Francisco.
---